LACROIX Defense at the 2022 Singapore Airshow
LACROIX is excited to welcome you on its stand (France pavilion) - at the Singapore Airshow.
 "Where Aviation's Finest Experts Meet"

Every two years, high-level government and military delegations, as well as industry professionals and manufacturers from around the world attend the Singapore Airshow to forge partnerships and seal deals in this dynamic region of the world. As Asia's most influential airshow, this is the place to be for leading aerospace companies and budding players eager to make their mark in the international aerospace and defense market!
Your LACROIX partner will be participating in the Singapore Airshow, from 15 to 18 February 2022 at the Changi Exhibition Center in Singapore to showcase new products and services designed to meet your specific operational needs for self-protection of your aircraft, whether they are combat aircraft, transport aircraft or helicopters, and discuss any other innovative need.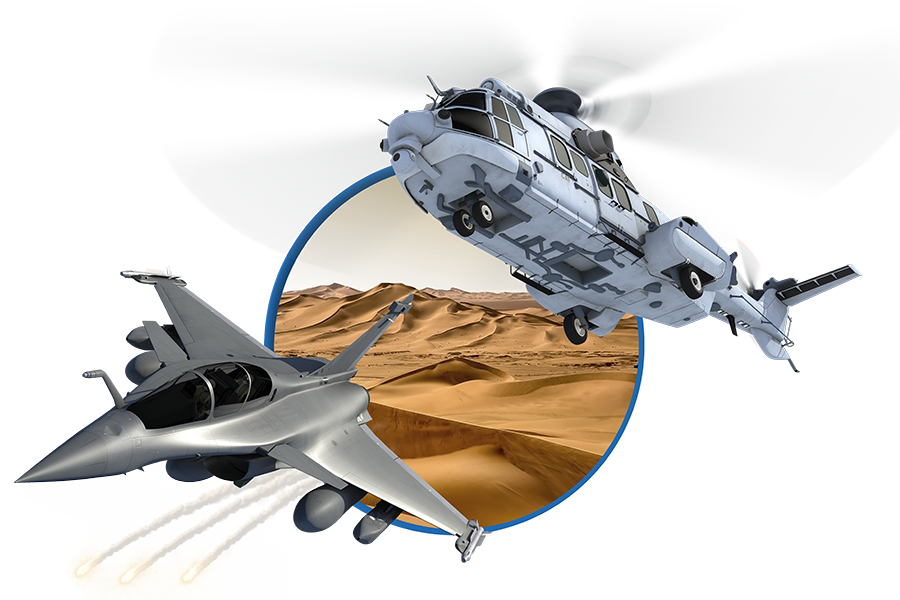 During this international event, the Singapore Airshow 2022, LACROIX will introduce a catalog of conventional CHAFF and FLARES cartridges, as well as its latest self-protection solutions using cutting-edge technologies for innovative Air Sequenced Countermeasures solutions (MTV, spectral, dual, kinematic).
We will promote our new-generation countermeasure solutions. Our Defense division, which can equip multiple military platforms, will showcase a new range of products, solutions & services that have proven very successful at several aerospace trade shows over the past years.

LACROIX offers a wide range of solutions for your air-land, naval and air forces, in all types of calibers and for all types of operations :
For fighter aircraft (F-16, F-18, Mirage, Grippen, Rafale, etc.)
For Helicopters (Apache, Black Hawk, H225M Caracal, NH-90, CH-47 Chinook, Tiger, etc.)
For large transport aircraft (Hercules, Airbus A400M, etc.)
LACROIX also offers :
Valuable training solutions (tracking rockets, training bombs, etc.)
Dedicated services (test benches, ammunition management, training),
Localized industrial cooperation when required by the level of needs, as close as possible to the country's forces
Meet our team at the Singapore Airshow, on the French Pavilion, booth AF-01 on the French Pavilion.