LACROIX Defense actor of the IDEX/NAVDEX show

IDEX/NAVDEX Presentation
IDEX (International Defence Exhibition) is the foremost defence exhibition in the Middle Eastern region.
It will be held from 21 to 25 February 2021 in Abu Dhabi.
One section of this tri-service exhibition will be devoted to Naval Defence: NAVDEX.

This key event will showcase the latest defence technologies and innovations in the land, sea and air sectors...
LACROIX strengthens its service offering in the UAE and in the Middle East
Unveiled during the Euronaval Online 2020 exhibition, LACROIX's new bespoke services will be made available for the first time internationally at this major exhibition.
Backed by its regional office and its local services entity EMIRATES DEFENSE SERVICES, established in 2016 in the UAE, LACROIX has a solid presence from which to promote this offer and to effectively meet the United Arab Emirates Armed Forces' operational requirements, for example those of the local training center AL HAMRA of the Emirati Armed Forces.
At IDEX 2021, the LACROIX team will therefore be specially featuring:
Its "Battlefield Readiness" service offer
Our brand new "Battlefield Readiness" offer provides realistic training scenarios - comparable to theatres of operations and combat -, thanks to the use of various pyrotechnic effects, which were specially developed by LACROIX.
The scenarios were developed in total synergy with the most modern Combat Training Centres (CTC, MOUT, etc.) and can be tailored to the operational requirements of each of our customers. They    prepare troops for stress management and automatic response acquisition through highly realistic simulation of a combat environment (noise, intensity, smoke, etc.).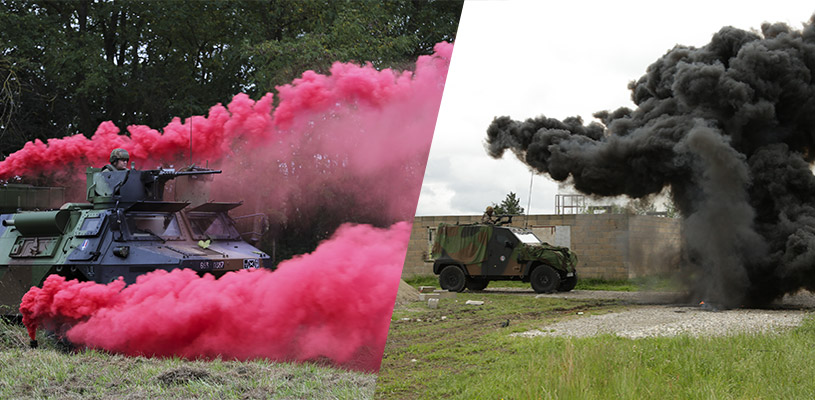 Its range of realistic REPY training systems
LACROIX will be exhibiting, in particular, the dual-shot model of its innovative REPY realistic pyrotechnic simulation system to complete its training and battlefield readiness offering.
REPY simulators (launchers deploying 2 and 20 rounds) simulate the firing of weapons systems from vehicle-mounted and/or from ground stand-alone units, as well as effects (masking, artillery, IEDs, etc.).
The REPY systems can be used autonomously by training centre personnel and can be coupled, notably, with targeting equipment.
GALIX suite technological evolution - acoustic detection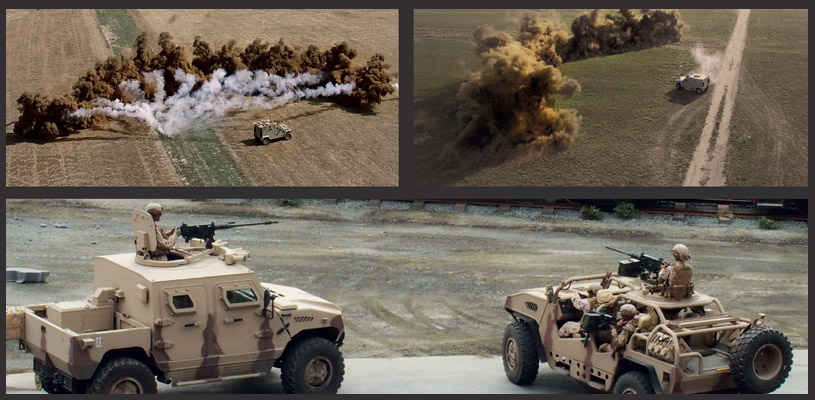 On the occasion of IDEX 2021, LACROIX will also highlight a major technological evolution of its GALIX system, which now includes acoustic detection.
Known for its benchmark performance, GALIX is the most advanced self-protection device, chosen by the French Army to equip SCORPION vehicles, and employed internationally to protect all types of land vehicles (MBT, AMV, LAV, etc.).
LACROIX will showcase the evolution of its GALIX self-protection suite, coupled with the PILAR V latest generation acoustic detector, designed by METRAVIB. This new feature is called SPS (Shoot Protection System) and expands GALIX's ability to detect and locate threats (including small and medium caliber weapon systems, mortars, RPGs) on the battlefield before triggering the response in the right direction.
Our partner
NIMR
will be showcasing this new solution on the new AJBAN MK2 vehicle model, which can be seen at stand 05-A05
Naval self-protection systems SYLENA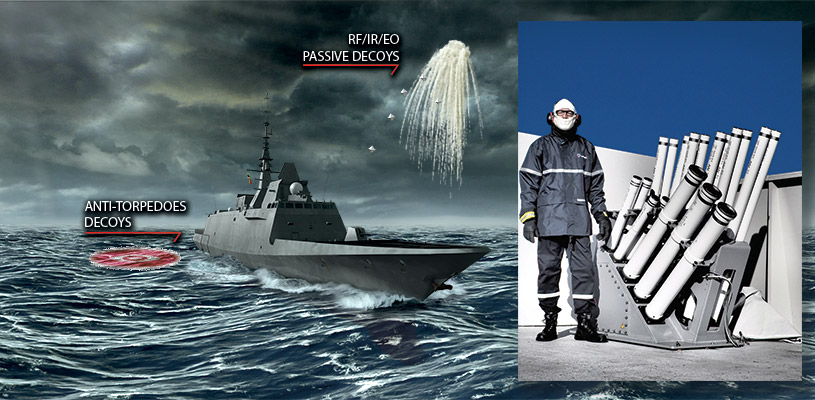 LACROIX will present its naval decoy launching system (DLS) with a life-size  SYLENA MK2  launcher  on its stand.
LACROIX supplies the world's leading navies with its SYLENA  launching  systems, systems using  state-of-the-art corner reflector technology capable of defeating the latest generation of radar missile self-directors as opposed to other DLS using outdated aluminized glitter technology ("chaff").
Thanks to the inherent qualities of LACROIX radar reflectors, SYLENA launchers are fixed and do not require expensive maintenance unlike mobile DLS.
The SYLENA system also fires infrared (IR) and SEALAT(ASW) torpedo munitions.
These systems are proposed for the new AL FALAJ III programme in the UAE and are particularly well-suited to modernise ships in the region.
Its latest-generation infrared and radar decoys in the Air field
To cope with the new and growing missilethreats (including the latest generation "Manpads"), LACROIX's skilled Air Countermeasures are a  combat-proven  self-protection solution operated by most armed forces in the region.
LACROIX designs state-of-the-artdecoys  (infrared and  electromagnetic  radar) that  equipnumerous fighter and transport aircraft and  helicopters for training and operations.  In the Middle East,  LACROIX  deploys  its air countermeasures offer to equip for  example,  the Rafale,  Mirage  2000,  F16, C-130, CARACAL,NH90,Apache,etc.
LACROIX, through its cooperation with GACO,  provides local protection for aircraft of the UAE armed forces.