LACROIX at PACIFIC 2019, international Maritime Exhibition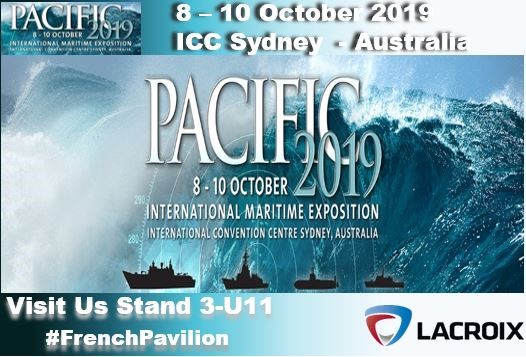 About Pacific
The main exhibition will be held October 8-10 at the International Convention Center -Sydney, Australia.
As the only comprehensive international exhibition of its kind in the Indo-Asia-Pacific region, PACIFIC 2019 will again provide an essential showcase for commercial maritime and naval defence industries to promote their capabilities to decision-makers from around the world.
Held in the heart of Sydney and on the shores of one of the world's most beautiful harbours, PACIFIC 2019 will be the 11th in the series and builds on the highly successful biennial events since 2000. *
The RAN** is inviting Navy Chiefs and senior Navy leaders from around the world to attend. In the order of 35 countries are expected to participate.
*Source PR organization
** Royal Australian Navy
LACROIX's Participation
The Lacroix Defense team is proud to participate for the 2nd time as an exhibitor at the PACIFIC 2019 exhibition where we will mainly focus on our broad range of naval solutions concerning the SYLENA MK2 Decoy launcher system and related munitions.
Meet us at Booth 3U11 in the French Pavilion
Product Focus: SYLENA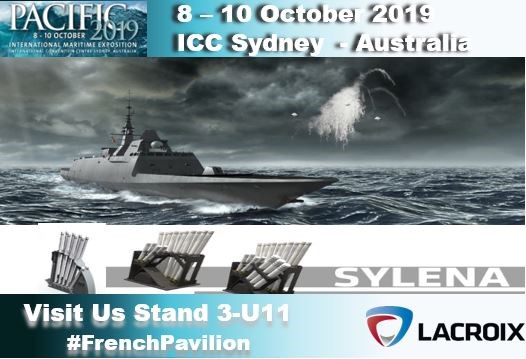 During PACIFIC 2019, we will mainly be exhibiting our cutting-edge, compact SYLENA MK2 decoy launching system, which ensures superior self-protection of your valuable platforms.
Over the last 10 years, our Research & Development team has developed 3 new Decoy Launching Systems [#DLS] to meet world Navies' requirements.
We will be at your disposal to present other naval solutions (SYLENA LW, MK 1, MK2 decoy launcher, EM/IR/Anti-torpedo ammunition, etc.) and to provide information regarding our range of vessel protection capabilities (fast attack crafts, OPV, OCV, frigates, etc.).
LACROIX will also be at your disposal to provide information on

Our tailor-made AIRBORNE Solutions: Advanced Countermeasures: our wide range of solutions includes conventional, multispectral, dual and kinematic or chaff, provided in all calibers for combat aircraft, helicopters and cargo aircraft.
more info here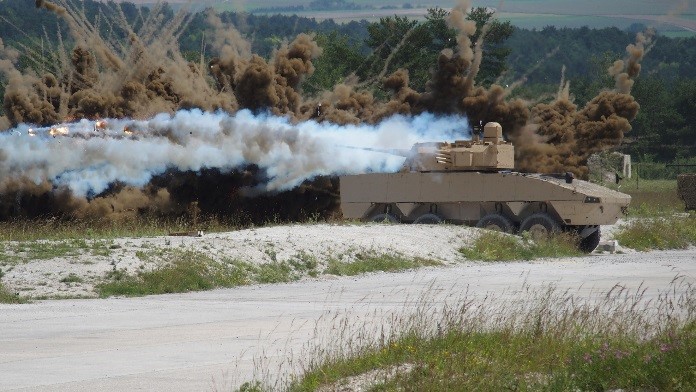 Tailor-made ARMY Solutions : Systems and ammunition for any type of land vehicle (4x4, LTV, IFV, APC, MBT...) with GALIX AOS (Automated Obscuration System from detection to reaction). More info here