Lacroix at DSEI 2019 (September 10th-13th / London)
Discover what the various Etienne Lacroix Group entities have to offer at the DSEI show to be held in London in September and learn our broad range of advanced pyrotechnic applications dedicated to defense and security, platform self-protection, blast protection and much more....
About DSEI 2019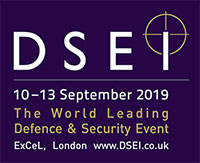 "DSEI is the world leading event that connects governments, national armed forces, industry thought leaders and the global defence & security supply chain on an unrivalled scale."
Organized around 5 key domains (Aerospace, Land, Naval, Security & Joint), DSEI is a major opportunity to discover the latest equipment and systems dedicated to defense and security in the European Zone. 
Click here for more information about DSEI:
Meet us at DSEI 2019 - Stand N9-383
Pyrotechnic solutions dedicated to self-protection with LACROIX Défense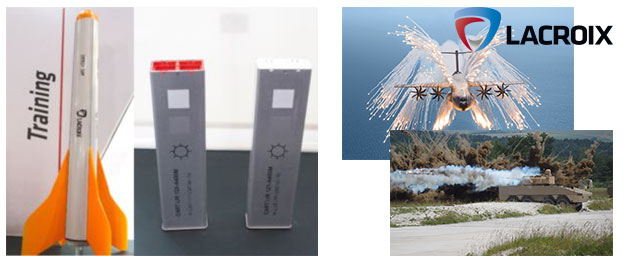 LACROIX provides the Armed Forces in France and around the world with a full range of systems and products dedicated to platform self-protection and to training in the fields of aeronautics, land and naval.
During DSEI 2019, LACROIX will be showcasing in particular:
its new air force training systems: Manpads* Simulator (SMOKEY SAM), electronic training countermeasures, threat emulator (new SIDEMIR), etc.
its latest countermeasures solutions using state-of-the-art technologies and especially our specific range for the A400M
its Galix AOS self-protection suite to protect current and future vehicles from enemy threats (in visible or invisible IR domain)
For more information, please click here
*Official release from the organizer