LACROIX to attend the 2021 DEFEA exhibition
This new edition will be held from 13 to 15 July in Athens - Greece.
"The International Defense Industry and Systems Exhibition is aimed exclusively at professionals from the armed forces and security services who will have the opportunity to learn about all the latest developments in defense systems and equipment." (Source : Defence Exhibition Athens)
Click on the logo for more information
The participation of LACROIX
This year, the LACROIX Defense teams will welcome you at the DEFEA exhibition under the French pavilion of GICAN, come and meet us at the D19 stand of the French Pavilion.
SYLENA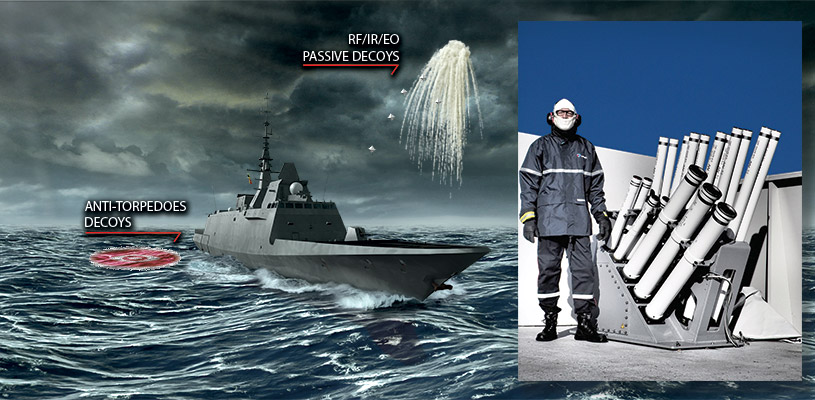 We will present our range of naval solutions (SYLENA LW, MK 1, MK2 launchers, EM ammunition - corner reflector / Infrared / Masking and Anti-torpedo - dedicated to the protection of military ships, from coastal patrol boats to last generation frigates, etc.)
Over the last 15 years, our R&D team has developed 3 new Decoy Launching Systems [#DLS]. SYLENA offers state-of-the-art naval countermeasures coupled with reliable and easy-to-maintain systems, for reduced acquisition and ownership costs, while offering a maximized lifetime and optimal efficiency.
Airborne countermeasures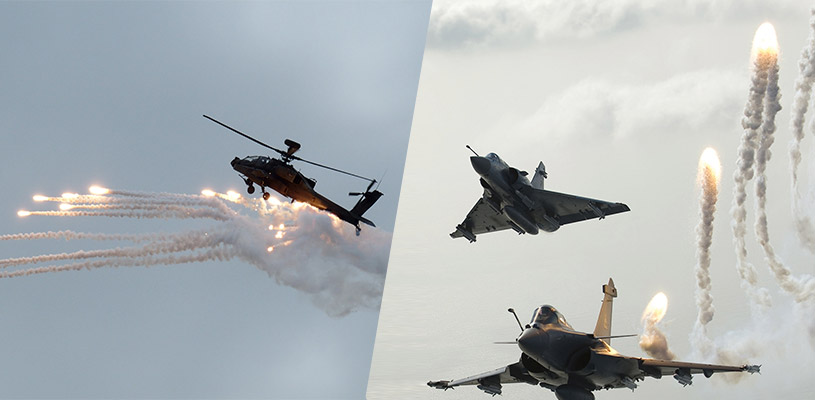 The latest LACROIX pyrotechnic solutions for self-protection will be presented. Reference supplier of the French Air Force, Lacroix offers MTV and spectral flares. These have made the company's reputation in France and abroad.
LACROIX has a wide range of solutions in NATO and proprietary formats, dedicated for example to the Rafale and Mirage 2000, they can be fitted on many aircrafts such as:
Fighter aircrafts (F-16, F-18, Mirage 2000, Rafale, etc.)
Helicopters (Apache, NH-60, H225M Caracal, NH-90, CH-47 Chinook, Tiger, etc.)
Transport aircrafts (Hercules, Airbus A400M, etc.)
LACROIX also offers training solutions (tracking flares, practice bombs, etc.)
GALIX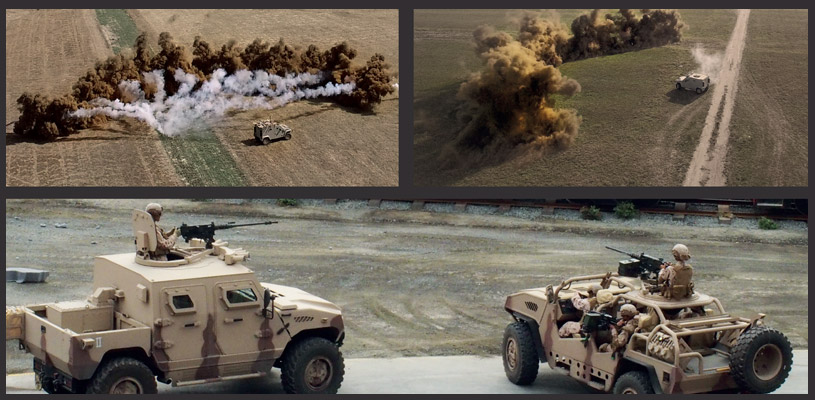 The GALIX system is considered the most efficient passive self-protection system by the most demanding users, it can be coupled with a variety of sensors (LWS, acoustic) in order to maximize the threat detection capacity of the platforms to protect.
It currently equips many vehicles of regular and special forces (French and foreign) all over the world, and it is deployed in many theaters of operation.
Key services
In order to meet the growing demand of customers for more support, LACROIX Defense has created a personalized service offer including:
Ammunition management
Maintenance
Training
Battlefield simulation
Meet our team at the DEFEA exhibition, D19 stand, France Pavilion