Paris Air Show 2019: countermeasures and new Air training systems to be featured at the LACROIX stand
Our team is getting ready for the Paris Air Show to be held June 17th to 23rd at the Le Bourget international airport in Paris.
About the Paris Air Show 2019
The Paris Air Show is world's largest aerospace gathering. With over 2300 exhibitors from over 48 countries, 296 international delegations and 150,000 trade professionals expected –not to mention the 200,000 visitors from the general public - this 53rd edition promises to be exceptionally eventful.
New training systems, 360° Air countermeasures demo from a Rafale cockpit
During this event, we will be pleased to have you visit our stand -D77- located in Hall 2B.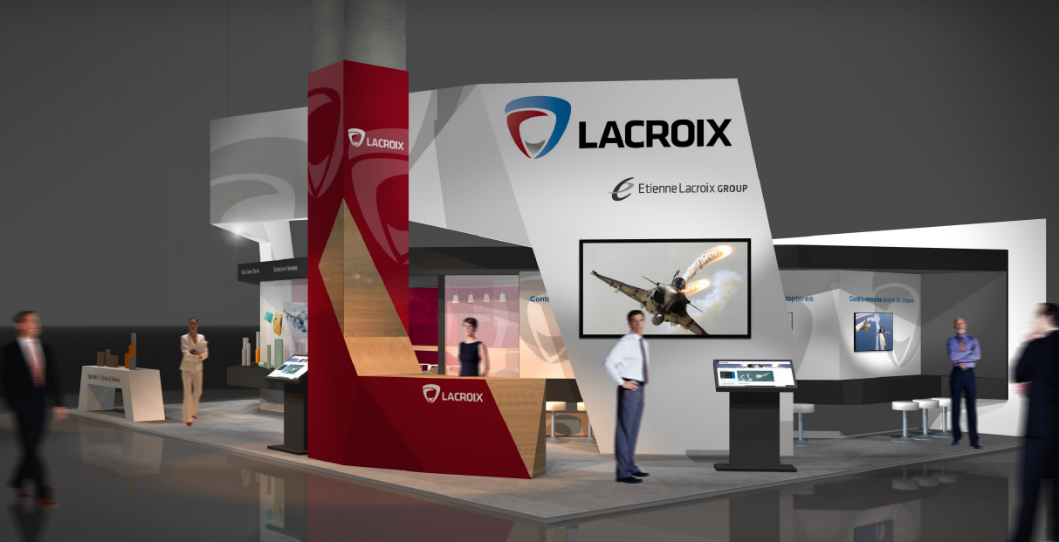 We will be specially showcasing our new training systems for Air Forces: MANPADS simulator ( SMOKEY SAM tm), electronic training countermeasures , threat emulation (new SIDEMIR), etc.
For more information on our training solutions, click on the image: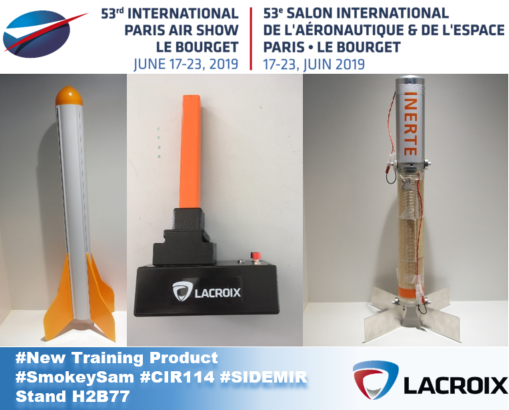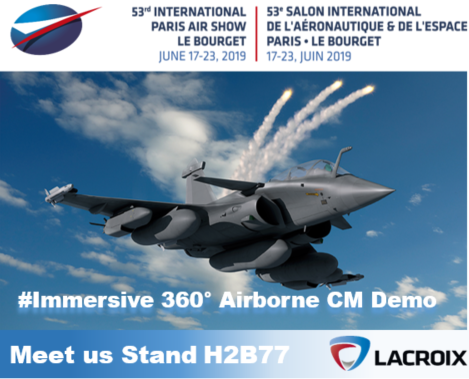 As regards Air countermeasures, it will be our great pleasure to show you our latest, cutting-edge countermeasures solutions and especially our series specific to the A400M and the Rafale

Exclusively for the Paris Air Show 2019 : A 360° immersive demo for the first time at Le Bourget. You will experience a tactical decoy sequence on board a Rafale or A400M!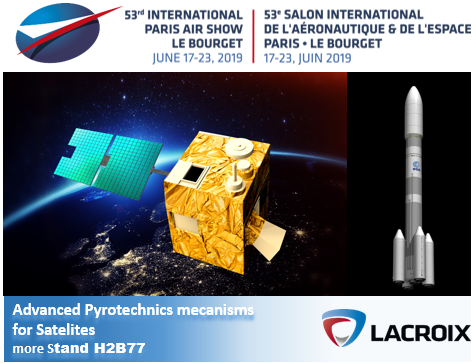 Regarding space and military applications of pyro-mecanisms, our R&D team will be presenting the components engineered to take part in the most innovative satellite programs, such as Micro-Carb and One Web, and the Ariane 6 launcher program. LACROIX is also collaborating with French and European space agencies - the CNES and ESA - on applications of its micro-perforator for space debris passivation to achieve the goals of the international "CleanSpace / CleanSat" program.
Come visit us at our stand, D77, located in Hall 2B.