LACROIX at the AUSA Trade Show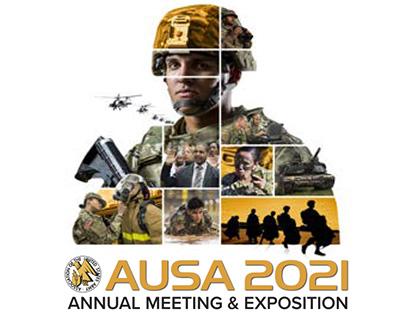 The Association of the United States Army annual meeting is the largest land defense show and professional development forum in North America. This annual meeting takes place over three days and enable the Army to promote professional organizations and to present a wide variety of products and services in the industry.
Dates: October 11 to 13, 2021
Location: Washington, USA
The AUSA annual meeting is open to the entire military - regular, guard, reserve, as well as civilians and their families. It is one of three primary communications platforms used by the Army to inform the government, academia, citizens and veterans about the priorities and issues facing the Army today.
It is also a unique opportunity to see the latest technology in action.
LACROIX Defense
This meeting is an opportunity for LACROIX to showcase its wide range of products and services dedicated to land and airborne needs. Our stand will be located on the French pavilion and our team of experts will be available to chat with you.
Land solutions: GALIX self protection systems

The GALIX system and ammunitions will be presented alongside the entire LACROIX range. Click here for more information.
The Galix ammunition, which has been adopted and is in operational use by the French Army and many other forces around the world, provides comprehensive self-protection for all types of land vehicles. Its principle consists in efficiently masking the military platform under threat, whether it be targeted by a laser, infrared, or visual system. Our new AOS - A&N system offers an immediate deployment, a laser and acoustic detection (via the Metravib PILAR V), it is a unique solution on the market with an unrivalled efficiency.
The latest generation of countermeasures and infrared decoys

Our team will also present a range of Air countermeasures available in all types of sizes (1x1 inch, 1x2 inch, 40mm) and technologies (MTV, spectral, chaff) to protect fighter aircrafts (F-16, F-35, Mirage, etc.), helicopters (Apache, Black Hawk, SeaHawk, Agusta, Mi-8, H225M Caracal, etc.) and transport aircraft (Hercules C130, Airbus A400M, etc.)
Meet our team at the trade show, stand 6845, France Pavilion